If you are interested in an English Springer Spaniel, please fill out our puppy questionnaire by clicking here. This starts the process to consider you and your family for a puppy. Once you have submitted your questionnaire please follow up with us to make sure we have received it and to further discuss the availability of puppies with your time frame if you haven't heard from us. Adult companions also available. Please send questionnaire and indicate your interest in an adult dog.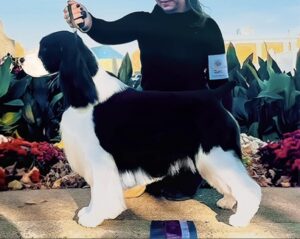 Carrie, CH Chivalry's Black Cadillac has been bred to Gabriel CH Chivalry's Grand Gesture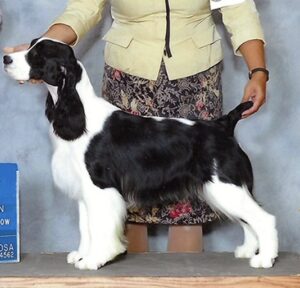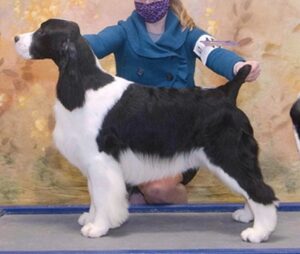 Lauretta, CH Chivalry's The Cowgirl Way has been bred to Sheldon, CH Chivalry's Hard To Forget
We have two breedings planned for January 2023 for Spring puppies.  Please click the link to fill out our puppy questionnaire.  Interested homes for adult springers should indicate their interest in an adult on the puppy questionnaire. All parents to be have all required health testing for OFA Hips, Eyes and DNA testing.
Adults Looking for Retirement Homes
We will be retiring a couple of adults.  We are also looking for guardian homes for show quality future prospects.  Please apply by filling out the questionnaire above.
All Chivalry English Springer Spaniels represent unquestionably sound temperament and well thought out breeding plans.  As a prerequisite to breeding all dogs have been x-rayed for hip-dysplasia and were found to have a normal rating through the Orthopedic Foundation for Animals (OFA) and have been examined by a board certified ophthalmologist at age 8 weeks and yearly thereafter and registered with Canine Eye Registration Foundation (CERF) with normal vision.  All Chivalry English Springer Spaniels are AKC registered and have obtained their Championships from conformation showing.  All puppies are placed in loving homes as family pets first and foremost, but some go on to compete in the conformation, agility, obedience rings.  All puppies are sold with spay/neuter contracts.